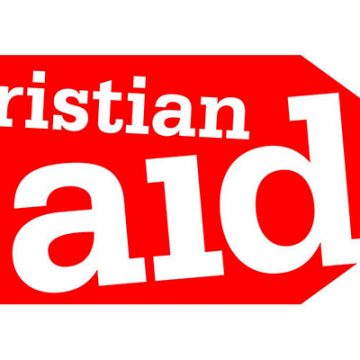 At Christian Aid we have a vision: an end to poverty.
We work for and with people of all faiths and none, as well as with churches and other organisations, to promote sustainable development, strive for social justice and pursue our vision of a world without poverty. In 37 countries, we support poor and marginalised people, whatever their beliefs, sexuality, gender and ethnicity, to lift themselves out of poverty. We do this by tackling both the causes and the symptoms of poverty so that everyone can achieve equality, dignity and freedom.
At Greenbelt this year we are focusing on internally displaced people, those who have had to leave their homes but remain uprooted within their own countries. There are an estimated 40 million internally displaced people around the world. Internationally there is little provision to protect internally displaced people, we want to change this with your help. This year we are asking MP's and the UN to ensure that anyone who has been forced to leave their home, whether they move to another county or remain displaced within their own, is recognised, responses are funded, inclusive, ambitions and respectful.
Will you join us? Visit Big Shift 
---
Recent news:
Standing with our Neighbours: Christian Aid Week 13 -19 May 2018