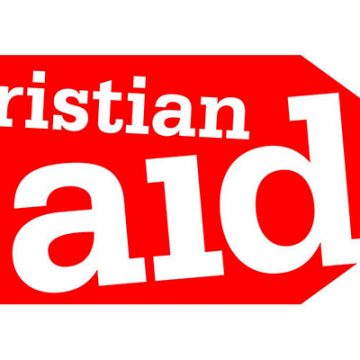 At Christian Aid we have a vision: an end to poverty.
We work for and with people of all faiths and none, as well as with churches and other organisations, to promote sustainable development, strive for social justice and pursue our vision of a world without poverty. In 37 countries, we support poor and marginalised people, whatever their beliefs, sexuality, gender and ethnicity, to lift themselves out of poverty. We do this by tackling both the causes and the symptoms of poverty so that everyone can achieve equality, dignity and freedom.
As part of Wild at Home we working with Greenbelt to continue to highlight the stories of people and communities standing together against injustice.Coronavirus has shown us that our futures are bound more tightly together than ever before. And now it is spreading across the world's poorest countries, putting people living in poverty at great risk.  
These people are already facing a lack of water, food and healthcare. Some are homeless. Some are living with underlying health issues such as HIV. The coronavirus outbreak threatens the health of our neighbours near and far. Together we must respond quickly to help the most vulnerable. As coronavirus infection rates speed up, they will feel the impacts of the virus deeply. We must respond now.
Christian Aid is responding to the coronavirus outbreak in Africa, Asia and Latin America and the Caribbean. We're working together with partners and faith leaders to inform people about the risks, offering hygiene and hand washing sessions, equipping health facilities with supplies and providing training to frontline aid workers. We're providing food packages to some of the most marginalised families and ensuring protection for women affected by domestic violence.
It is at times like these – testing times – that we recognise we are all in this together. Coronavirus impacts all of us. But love unites us all. Your global neighbours urgently need your help. Please support our response to the coronavirus pandemic and give what you can today.
Christian Aid Coronavirus Appeal
---
Recent news:
Standing with our Neighbours: Christian Aid Week 13 -19 May 2018