Volunteering's a great way to get more involved in the Greenbelt story.
About volunteering
Our volunteering roles give you a chance to try out new skills, gain experience, face fresh challenges, make friends, enjoy being part of a team and, most of all, have fun making a great festival happen.
There are oodles of ways to volunteer. We have lots of teams that work over the weekend, or during the Build week before the festival opens. Some teams also plan and prepare during the year. 
As well as appreciating the Greenbelt ethos and having the specific skills or experience needed for your role, we're also looking for people who are:
reliable

enthusiastic

flexible

able to listen and share

team players with common sense

able to follow instructions.
You should also know your own limitations, take responsibility for yourself and adhere to our health and safety and safeguarding policies.
Most teams ask volunteers to commit to around 7 hours per day of the festival, which is 28 hours over four days. This might be split into two or three shorter shifts per day, depending on your team. And there's still plenty of time for you to enjoy the festival, too.
From us to you
Greenbelt offers its volunteers:
Weekend entry to the festival

Food vouchers to keep you going during the hours you are on duty


Free showers

Free carparking


A free pitch (if you're bringing a caravan, trailer tent or camper van) – £20 deposit required

Access to volunteer lounge 
Volunteer Handbook
The 2018 Volunteer Handbook is now available. Please take time to read this before you come to site. This will give you lots of general information about volunteering and what's available for volunteers – and will include a map of the festival site, to help you to find your way around.
It is important you read this. We will ask you to sign on your arrival to say you have.
Please let your Team Leader know if you change your address in the time between sending in your application and the festival.
Links
Click on the link above to see the 2018 Volunteer Handbook 
Volunteer T Shirt 2018
Buy your limited edition, just for our volunteers, Greenbelt 2018 T Shirt*.
This year we are once again using Neutral Organic and Fair-trade Cotton T shirts. They are "fitted" T shirt so if you like your T shirt baggy, order a size larger than normal.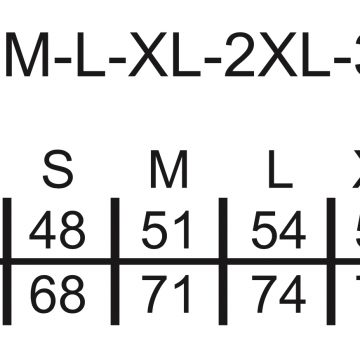 You can choose to have your T delivered to your home – we will begin dispatching them from the 3rd August – or to pick up onsite at the festival from the volunteer lounge. Postage & packing is £2.50 for either option.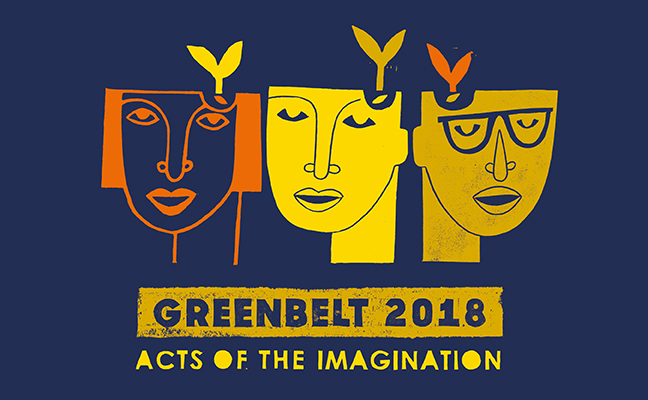 *in response to a few questions, the Volunteer T is not compulsory. It is a design just for our volunteers available at a lower price than our other T's sold in the G-Store onsite.
Links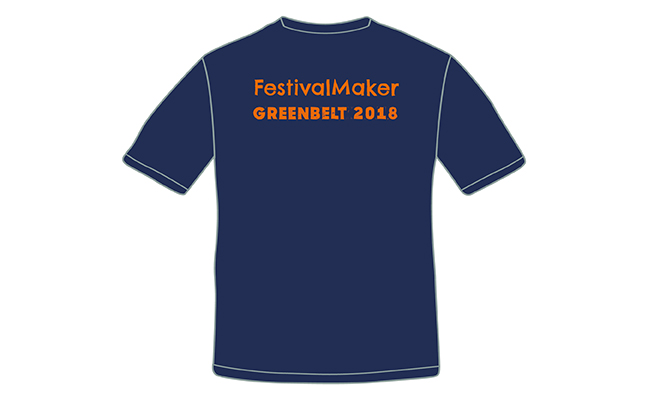 Arrival & Parking
When to arrive
The festival opens to the public on Friday of the August Bank Holiday Weekend and runs until Monday evening.
Volunteer roles normally begin on the Friday of the weekend, but most volunteers need to be onsite by Thursday to attend training, briefing, site tours and welcome sessions.
Some volunteer roles run from the Monday at the beginning of the week of the festival – Early Birds and Site Vibing.
(Please note that there will be no access to volunteers who do not need to be there on site for their role during 'build week'. The festival site and campsite will both be under construction at this time and access to toilet facilities and water will be limited. The area is not suitable for children and families and we recommend that volunteers do not bring children with them if their role is pre-festival.)
 Parking
As a volunteer you will be able to park your car free of charge in the designated car park, but you will need to apply for a car parking pass. You will be able to use the car park for the duration of the festival weekend and for the days you need to be on site before and after the festival for your volunteering role.
Please apply for a car parking pass by using the Box Office system. You will need to enter a promotional code before proceeding with your order. Your Team Leader can provide you with the code once you've been accepted onto the team. Please print out the pass before setting off to site, you will need to enter your vehicle registration number on your pass and display this on your windscreen.
If friends and family accompanying you are travelling in a second vehicle they will need to purchase a car parking pass from the Box Office for £10.
Links
Campervans, Caravans and Camping
Most festival-goers and volunteers will camp onsite during the festival weekend. You'll need a tent, sleeping bag and camping gear.
There will be an area of the campsite for volunteers – with spaces allocated on a first-come first-served basis.  You are welcome to use the general camping, or early curfew camping areas too if you prefer.
There will also be an area designated for volunteers with caravans, trailer tents or camper vans – this will be separate from the volunteer camping area but not far away.
There will be space for a pup tent next to your caravan or camper van. This should be no bigger than a 2-3 man tent.
Last year, we sold out of permits for caravans and campervans. However, when people began arriving it became clear that some volunteers had ordered a permit, but had then decided to bring a tent, meaning they didn't use their permit. As a result, some people who were unable to buy a permit ended up having to make alternative arrangements, and we were unable to sell these spare permits, which resulted in lost revenue to the festival, and disappointed festival goers.
To prevent the same thing happening again this year, we are introducing a deposit payment for volunteers. Once you have been accepted as a volunteer, your team leader will get in touch, and let you know how to order one Campervan Permit. Please order your permit as soon as you have the code, so we know how many volunteers need a space. For this, you will need to pay a deposit of £20. When you arrive on site with your campervan or caravan, you will be marked off on a list, and the deposit will be refunded to the same account from which it was deducted, over the next few days. If your plans change, once you have ordered your permit, please contact the office by 13th August and we can cancel the permit and arrange a refund.
If you do not come to site with a caravan or campervan, no refund will be given. We hope you will understand the need for this new system.
Apply
2018 applications are now open
Follow this link to get more information on volunteering, the roles that are available and the application process. 
All applications close on  August 10th, 2018 to allow for us to take up references and process them. Thanks
Under 18
Under 18s
Most volunteer roles are open to applicants who will be 18 years old at the time of the festival – though we do have opportunities for volunteers aged 16 and 17 (mainly in the stewards team).  
If you are under 18 and interested in volunteering please email us for more details.
There is no upper age limit for volunteers.
Recruitment & You
Recruitment and references
As almost all of the volunteer roles at festival involve some contact with festivalgoers, our volunteers represent Greenbelt. We ask all volunteers to provide details of two referees.   Your referees should be people who know you well, who can let us know about your character and your suitability for the role you have applied for.
If your volunteer role involves specific contact with children, young people and vulnerable adults or supervision of other volunteers with these roles, we will require you to complete an enhanced criminal records check by the Disclosure and Barring Service (DBS).
Data protection
The details you supply on your application form will be held securely and confidentially by Greenbelt and only used in relation to your application or to contact you about matters relating to the festival.
Your details will be forwarded to the volunteer who leads the team you wish to join and they will be in touch with you with further details of your volunteering role.
We comply with the Data Protection Act 1998 and take all reasonable care to prevent any unauthorised access to your personal data.
Equal Opportunities
Greenbelt welcomes volunteer applications from all sections of the community and aims to treat everyone equally.
You can let us know if you consider yourself to have a disability, impairment, learning disability, medical or mental health condition which may affect the kind of volunteering role you are able to apply for. Let us know too if you have particular support needs, like large print materials or wheelchair access.
Rehabilitation of Offenders
Having a criminal record will not necessarily prevent you from volunteering. Greenbelt will take into account only unspent and pending convictions which are relevant to the role you are applying for when assessing your suitability for that role.
Under the Rehabilitation of Offenders Act (1974) ex-offenders are requested to declare any unspent or pending convictions when applying for voluntary roles.
Voluntary roles with specific contact with children, young people and/or vulnerable adults will also require an criminal records check from the DBS.
Support
Supporting our Volunteers
Volunteers are essential to the success of the festival.  Greenbelt provides a Lounge for all volunteers to use during the weekend. Access is for volunteers only – think of it as you would a staff room in your place of work.  There is free tea/coffee and cold drinks, biscuits and comfy seats for you to enjoy as you take a well-earned break.
If you'd prefer to take a break with family and friends over the festival weekend, you'll be able to meet up in the 24-hour Cafe at the entrance to the campsite.
If you have any questions, there's also an information desk in the Volunteers Lounge, where seasoned volunteers will help you out and point you in the right direction.
If you're feeling a bit isolated, or have a problem you'd like to chat through over the weekend, we also have a support team who will drop in to find out how things are going.
Food and drink
Greenbelt provides volunteers with a number of food vouchers – the number of vouchers depends on number of hours they are volunteering. They are equivalent to a light meal or snack.
Further Info
Preparing our volunteers
Once again there will be compulsory training given by our training team, as well as your team leader(s). This training is for all, whether you are new to volunteering or have done so many times. There important details every volunteer needs to know before they are able to begin their role. The training is needed to keep both you and festival goers safe. Your team leader will let you know when this training is to take place.
Your Team Leader will send you all the information you need about your volunteering role.
Volunteering as part of a group
Volunteers often come along to the festival and volunteer with their friends, or as part of a group.  We try to accommodate requests to be on the same team or the same shift as people you know. Please tell your Team Leader when you apply and they'll try to help out.
If you're already a volunteer and you have a group you'd like to bring along with you, please encourage them to get involved.
Childcare
Volunteers can bring children with them to the festival, but for legal and safety reasons children must not accompany volunteers while they are on duty, and are not allowed in to the back area.  Your children remain your responsibility during the festival. 
Some teams operate in the week before the festival is open to the public.  The festival site is being built during this time and, as safety is the priority, must not to be accessed by anyone who is not required as a volunteer or member of staff. The campsite is also under construction during this week and is unsuitable for children and families.  
Developing skills and changing teams
Greenbelt encourages experienced volunteers to take on additional responsibility and share their knowledge with other teams. Quite a few of our volunteer roles require previous knowledge and experience of the festival.  So please let us know if you'd like to try a different team or if you feel that you'd like to take on a new challenge.