When we first moved to Boughton and away from Cheltenham Racecourse back in 2014, our festival theme was 'Travelling Light'. We wanted festivalgoers to think carefully about what they really needed to bring to the festival. Especially as, at Boughton, and in line with most other festivals, you can't drive your car to the place you'll be camping to drop off your kit.
First prize for the most inventive response to that was the guy who brought his green wheelie bin from home, loaded all his camping kit into that and trundled it from the carpark down into the campsite. Last place went to the person who (and, we kid you not) brought their ironing board.
With those fond memories in mind, here's a short list of what to bring and what not to bring to Greenbelt 2022.
---
DO BRING…
…your e-tickets (printed or on your phone) – it'll make your arrival much smoother and your get-in and set-up much quicker.
…your open minds – it's the phrase that crops up most in our festival surveys when we ask people to characterise what they think about Greenbelt: it's 'open-minded'. We'll take that.
…your torch – it gets proper dark in the countryside (which is what makes the star-gazing so good).
…your sunscreen, a hat, or a parasol – you know what sort of summer it's been and, even though we're not expecting another heatwave, the weather looks set fair and you'll be outdoors for a long weekend.
…your jumpers, hats and warm clothing – the days will be wonderfully warm, but it gets cold at night when you're camping and we've got lots of late night programming you'll want to stay out for too; so make sure you've got stuff to keep you cosy.
…your vocal chords – there'll be plenty of opportunities for you to join in and belt out a tune; whether in tune or out, we really don't mind.
…your water bottles and reusable cups and mugs – we ditched single-use plastic a few years back and so, in terms of what you'll drink out of across the weekend, it really is a case of BYO.
…your app – all refreshed and updated just before you set out for site; your digital guide to Greenbelt in your pocket and the palm of your hand.
…your few items of clothing for the clothes swap – washed and wearable, of course!
…your yoga mat – if you'd like to join one of our morning yoga sessions.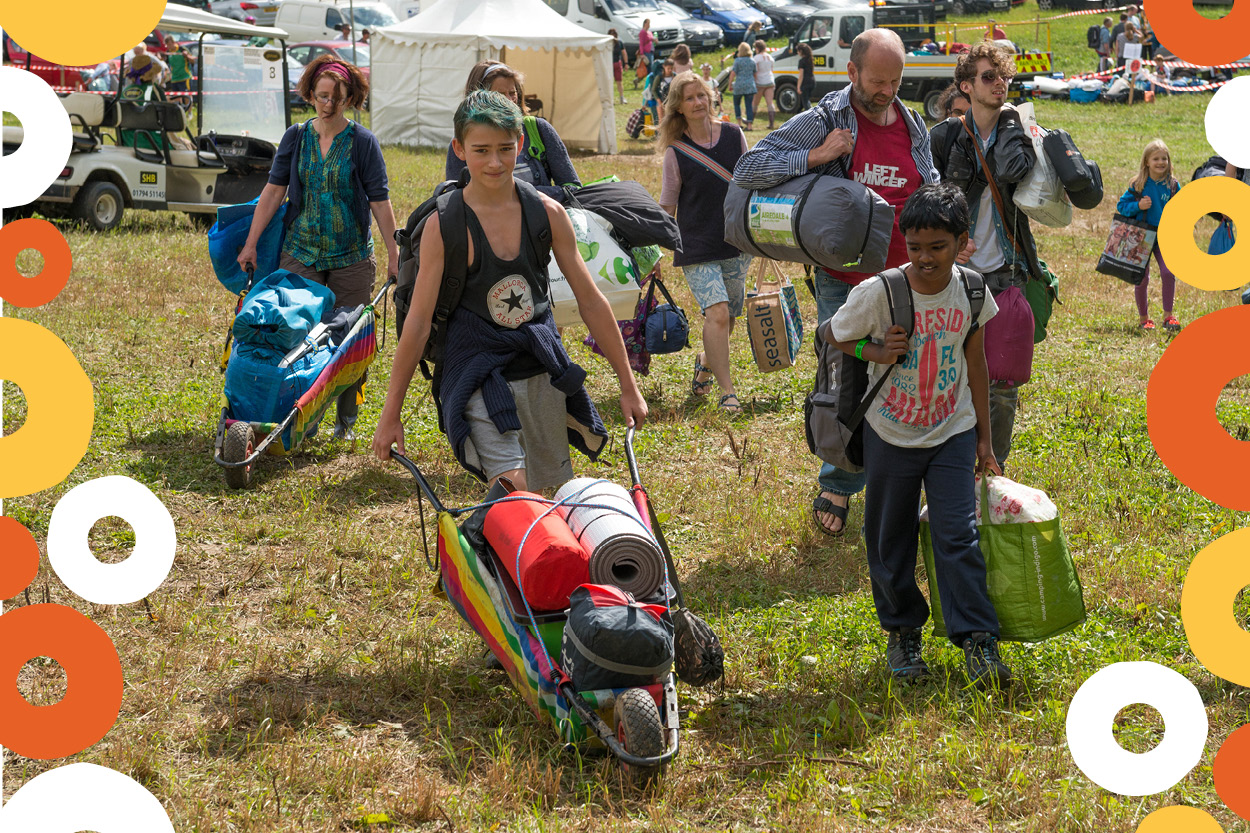 ---
DON'T BRING…
…your dog (or any of your pets – we still haven't got over having to oversee a funeral service onsite for someone's pet rabbit after it got taken by a fox from outside their caravan).
…your barbecues, campfires or sky lanterns – we don't allow these any time, but given the summer we're having and how tinder-dry the ground is, it would be nuts.
…your own portable generator – you might think you can't live without electricity on tap, but you can. Plus, you can get your phone charged at The Tank Cafe and there are all sorts of great power blocks available these days.
…your money for the shuttle bus* – because you won't need to pay for that this year! We're underwriting it so it's completely free. (*From Kettering train station to the festival.)
…your most expensive possessions – and leave them in your car or tent all weekend. Greenbelt is one of the safest festivals around. But anything you bring with you is at your own risk.
…your drone – OK, so we know this one's a bit niche, but it needs saying: if you've got a drone and you're thinking "wouldn't it be great to get some aerial shots of the festival" – well, no it wouldn't. The only drone that might fly over the weekend is our official film crew's.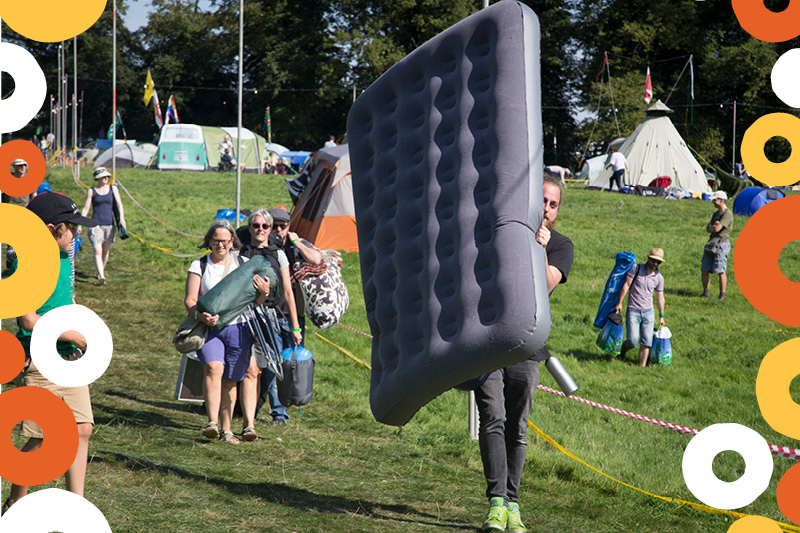 ---
For all you need to know about coming to the festival, see our Essential Information webpage here.