We've blogged about what you know and love. But what's new for Greenbelt 2022? Paul shares the headlines…
---
Well, for starters there's a brand new venue in the woods that we're calling The Rebel Rouser. Programmed with a DIY punk ethos and vibe in heart and mind, we're working with the band Mouses to programme this brand new space. Aimed full-square at young adults (but open to everyone and anyone daring enough to enter) expect the unexpected – through music, workshops, spoken word, all served up with a healthy dose of grassroots energy and urgency.
Meanwhile, our main workshopping venue, The Forge, is moving out into the campsite this year as we build on the good things we learned in hosting our Prospect Farm pop-up camping event last year (pictured below). The Forge functions as a sort of community hall, hosting a whole variety of workshops and communal gatherings across the weekend. So we wanted to bring it closer to the people, to the community it serves. Tumble out of your tent in the morning and into a yoga session without the trek. What's not to love!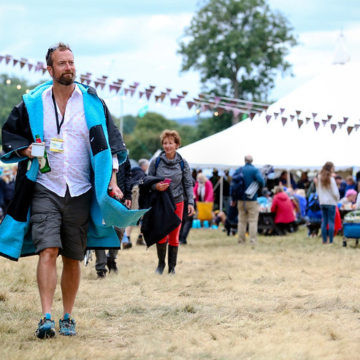 Meanwhile, our worship and spirituality zone and venues are coming back from the 'other side of the lake' and moving down to the western end of the wooded divide between the main campsite and the festival village, by the beautiful waters of the Star Pond. On the way down to this new zone (nestled in one of the loveliest, and quieter, parts of the site), you'll journey beneath Luke Jerram's GAIA installation, a huge suspended earth, and the immersive experience we hope to create that might re-orientate us onto love and care for our common home.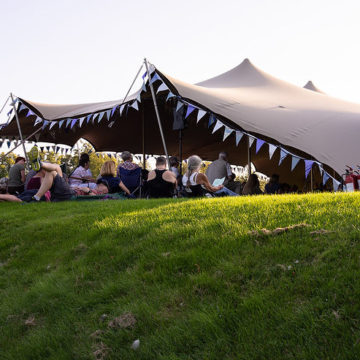 And did we mention that our Glade mainstage is stepping out from underneath the covers this year and going al fresco? No more covered or uncovered, ins and outs, or you and me. It will just be us. All together. In the great outdoors. In front of the great mainstage lineup we have ready for you on the Glade for Wake Up, Greenbelt 2022.