Everything you need to know about staying at Greenbelt.
Campervan Field
If you are bringing your campervan, caravan, motorhome or trailer tent you will need a campervan field weekend pass. This pass will cover your towing car too.
We have two options depending on what you'll be bringing with you, please take a look at the descriptions below and select the correct pass for you.
CAMPERVAN FIELD STANDARD (£35) – This pass is for single vehicles. Eg. just a campervan, caravan, motorhome or trailer tent.
CAMPERVAN FIELD PLUS (£50) – This pass will cover any additional space required by an awning or pup tent. Please note only x1 awning or pup tent is allowed in this area, due to limited space in the field.
Please note that there will be no electrical hookups on site.
More information
Camping
Greenbelt doesn't really start until your tent pegs are in the ground, and your home-from-home is assembled. Join our city of canvas (make that nylon these days) and be part of something special.
Camping space is available for everyone with a weekend ticket (or two consecutive day tickets). Find your favourite patch of grass, pitch up, and say hello to your new neighbours.
Glamping
Why not add a bit of luxury to your festival experience with one of our Glamping options? Choose from a selection of Bell Tents, Tipis and Yurts.
NOW ON SALE FOR 2019
Book now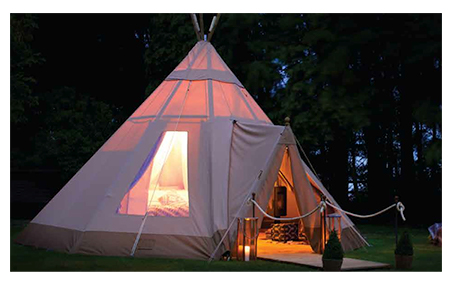 En-suite campus rooms
For those who'd prefer not to camp, we offer en-suite rooms at Moulton College. It's a 30-minute drive from the festival site so you will need access to your own transportation. Download directions.  If you're using your satnav, please using the following postcode: NN3 7SY.
Single room – £115 
Single room with disabled access – £115
Twin room

 – 

£220
Prices are for the whole weekend: arriving Friday, departing Monday or Tuesday. All rooms are en-suite and include a full English breakfast. Thursday night can be added for an additional cost of £30 per person.
NOW ON SALE FOR 2019
Book now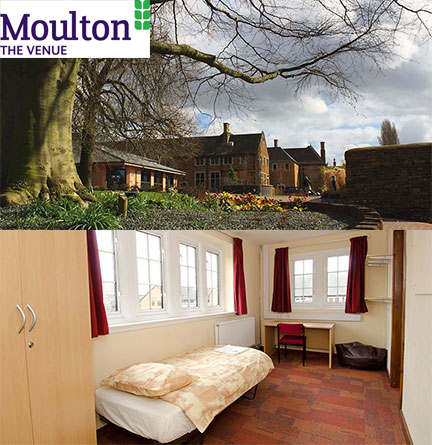 Pre-pitched tents
Booking to open Greenbelters are a tidy bunch, and generally leave the campsite immaculate. But not all festivals have such considerate guests.
Camplight was set up as part of the solution to campsite waste. All the tents they hire out have been abandoned at other UK events, then professionally fixed and restored. 
By providing high quality pre-pitched tents, Camplight tackles the waste problem by discouraging people from buying their own cheap, disposable tent.
There are tents in a variety of shapes and sizes, along with bedding, chairs, accessories and utility tents for rent. Prices start at just £10 per night.
Please note that due to all of Camplight's tents being salvaged and each 1 man, 2 man etc. being different, they cannot guarantee that you will be able to stand up in any one tent, but all tents will be equal to manufacturers specification. 
NOW ON SALE FOR 2019
Book now