As part of the continual refreshing of the Greenbelt Board – and joining the recently arrived Kate Bottley – we are pleased to announce two more trustees …
---
Marika Rose
Marika is an academic theologian who's about to start a new role as Fellow in Philosophical Theology at Winchester University. She's from the North East originally but is currently living in Birmingham. Her first book, due out in 2017, will be titled A Theology of Failure, and she's interested in exploring what it looks like for Christians to confront the deep entanglement of Christian theology and history with patriarchy, colonialism, racism and class oppression. She loves science fiction, animal jewellery and gold pineapples.
Marika has been a regular contributor to Greenbelt as well as a member of the Ideas team for the past five years. She loves Greenbelt because it's a rare Christian space where people are encouraged to ask uncomfortable questions, take risks, and get in trouble with other Christians.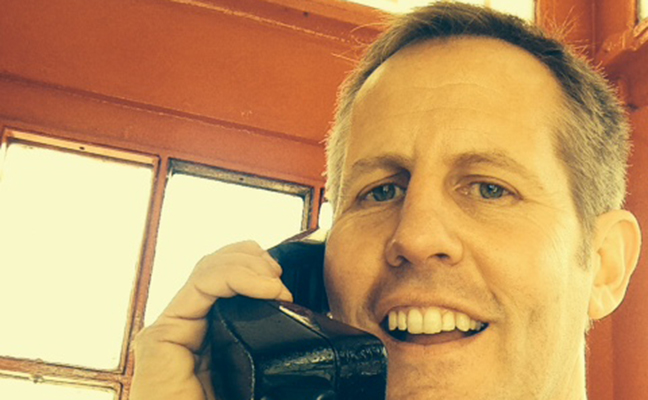 Andy Griffiths

Andy is a recovering lawyer.  Having worked at an international law firm for eight years, and then as a media lawyer at ITV and Endemol for a further 11 years, he ran away from the law to India with his wife and two daughters. 
They lived in Chennai for three years working with an incredible organisation called International Justice Mission, freeing Dalits from modern-day slavery in brick kilns, rice mills and rock quarries and prosecuting slave owners.  In doing so, Andy developed a passion for justice and a deeper understanding of God as a compulsive rescuer.  
Returning from India to London, he dabbled in micro-finance with World Vision before moving on to lead Laureus Sport for Good, which uses sport as a tool to bring social transformation for children and young people.
Andy first discovered Greenbelt in 1982 (missing U2 by a year!) and has called the festival home ever since.  Home should be somewhere where we are challenged, safe and loved.  He would like Greenbelt to be home for a lot more people.
---
It's also worth mentioning that, after years and years of tireless, passionate, creative and life-saving service on the Greenbelt Board, Martin Wroe has stepped down as a trustee this autumn. Martin will continue to be involved in the life of the festival. It's in his blood. But he'll be able to be even more provocative and prophetic now.
---
Pictured at the head of the blog: Marika Rose