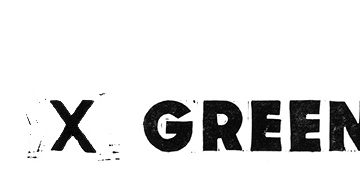 We're teaming up with Citizens UK to offer 25 young people a unique training programme to help them take environmental action back in their schools, churches and communities after Greenbelt.
Aged 15 and over? Want to take action on climate change where you are? Want to be part of the rebellion?
We know that the time for talking is over and the time for action is here. So, if you've watched on or been a part of the school strikes, if you've been inspired by Extinction Rebellion, this is your chance to get equipped to make environmental change where you live. This is your opportunity to become a leader in your community on climate change action.
What's involved?
A day of training ahead of the festival opening on Friday 23 August. (You'll need to be able to get to Greenbelt on the Thursday evening before the festival – Thursday 22 August – ready to start your training in the morning of Friday 23 August).
'Learning by doing' over the festival weekend (by taking a shift in the Citizens UK Takeaway exhibition stall and offering Greenbelters a plastics audit of their organisations)
Sharing your learning in a session in The Engine (Greenbelt's youth venue)
2 or 3 Skype calls across the year following Greenbelt, hosted by Citizens UK
1 gathering (probably in London, but could be regional), hosted Citizens UK
Citizens UK will fund the cost of your training, both at the festival and in the year following, through bursary scheme. And Greenbelt will give you a free festival ticket if you get accepted onto the scheme!
Who's it for?
This opportunity is open to all young Greenbelters aged 15 and up to 25 who want to stand up, take action and make a difference on climate change where they are. But places are limited to just 25 young people.
* We will consider applications from older young people.
Better together
Now, here's the fun part. Because of the way Citizens UK works – with communities and groups rather than individuals – the best way to apply to be a part of this scheme is with a group of your friends, rather than on your own. So, if you come to Greenbelt with a bunch of your mates, then we want to hear from you as a posse. The training Citizens UK can give you is far more effective when an existing group of you receive it together and then act on it together.
How do you apply?
To be considered as one of the 25, we want to hear from you.
Logon to our online application for here and fill in your details.
Upload a one-minute film that explains why you want to be part of this with your form.
Let us know who you're connected to / who you're applying with (remember, the training is best for small groups of young people)
Extended deadline: you need to apply by midnight on Sunday 21 July.
---