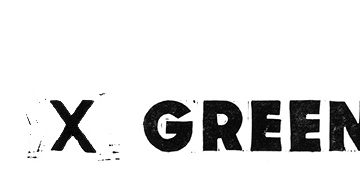 We're teaming up with Citizens UK to offer 25 young people a unique training programme to help them take environmental action back in their schools, churches and communities after Greenbelt.
Aged 15 and over? Want to take action on climate change where you are? Want to be part of the rebellion?
We know that the time for talking is over and the time for action is here. So, if you've watched on or been a part of the school strikes, if you've been inspired by Extinction Rebellion, this is your chance to get equipped to make environmental change where you live. This is your opportunity to become a leader in your community on climate change action.
What's involved?
A day of training ahead of the festival opening on Friday 23 August. (You'll need to be able to get to Greenbelt on the Thursday evening before the festival – Thursday 22 August – ready to start your training in the morning of Friday 23 August).
'Learning by doing' over the festival weekend (by taking a shift in the Citizens UK Takeaway exhibition stall and offering Greenbelters a plastics audit of their organisations)
Sharing your learning in a session in The Engine (Greenbelt's youth venue)
2 or 3 Skype calls across the year following Greenbelt, hosted by Citizens UK
1 gathering (probably in London, but could be regional), hosted Citizens UK
Citizens UK will fund the cost of your training, both at the festival and in the year following, through bursary scheme. And Greenbelt will give you a free festival ticket if you get accepted onto the scheme!
Who's it for?
This opportunity is open to all young Greenbelters aged 15 and up to 25 who want to stand up, take action and make a difference on climate change where they are. But places are limited to just 25 young people.
* We will consider applications from older young people.
Better together
Now, here's the fun part. Because of the way Citizens UK works – with communities and groups rather than individuals – the best way to apply to be a part of this scheme is with a group of your friends, rather than on your own. So, if you come to Greenbelt with a bunch of your mates, then we want to hear from you as a posse. The training Citizens UK can give you is far more effective when an existing group of you receive it together and then act on it together.
And what will the training be all about?
Well, more than just being about becoming a single-use plastic climate champion back in your setting, we wanted your training to have a longer-term, more positive and tangible outcome … so
We're going to take you back in time.
Back to when people fought for the right to have clean, safe drinking water – in their communities and then eventually in their homes. It's not that long ago. And yet look how far we've come. Now, massive corporations sell us back what we fought for the right to have given to us free. In plastic bottles they charge us for. How strange is that?
Not so long ago people – like the Temperance Movement – were campaigning to get water into working class communities and homes at a time when alcohol was more readily available than water. Water was recognised as a basic human right and people fought and struggled to get it.
So, making these connections with history, we want to train you to get involved in something more structural and long-lasting where you live.
We want to equip you to get involved in ensuring more public water provision in your communities. Not the unhygienic water fountains some of us oldies can remember from our school days. But modern-day, approved civil water points to provide water for public consumption in public places.
Just imagine – a whole new network of public water points across the country that you could play a part in making a reality. We don't want to be presumptuous – but we could even think of them as 'Greenbelt Fountains'! Outside churches, schools. libraries, village halls, and as part of shopping precincts and housing estates.
This would be something with a long life, something that makes for lasting change, something that would gradually make an impact over many years. But it's something achievable, tangible, understandable – something you could be involved in making happen where you could see and touch the difference you make.
Imagine being able to say: "I helped make that happen." Cool eh?
So, we think this training is going well beyond helping you to be involved in reducing single-use plastic (bottles in particular). We think it's going to equip you to be part of the societal change necessary in order for bottled water to be consigned to history – the reintroduction of public water points in public places.
Let's do this!
---
How do you apply?
To be considered as one of the 25, we want to hear from you.
Logon to our online application for here and fill in your details.
Upload a one-minute film that explains why you want to be part of this with your form.
Let us know who you're connected to / who you're applying with (remember, the training is best for small groups of young people)
Extended deadline: you need to apply by midnight on Sunday 28th July.
---