Everything you need to know about travelling to Greenbelt.
Keep it green
How you travel to and from the festival is the biggest contributing factor to Greenbelt's carbon footprint. That's why we encourage all Greenbelters to take public transport.
Train & shuttle bus
If you're travelling by train, we have a FREE shuttle bus to take you from Kettering Station straight to the festival site. The shuttle bus can take wheelchairs.
Location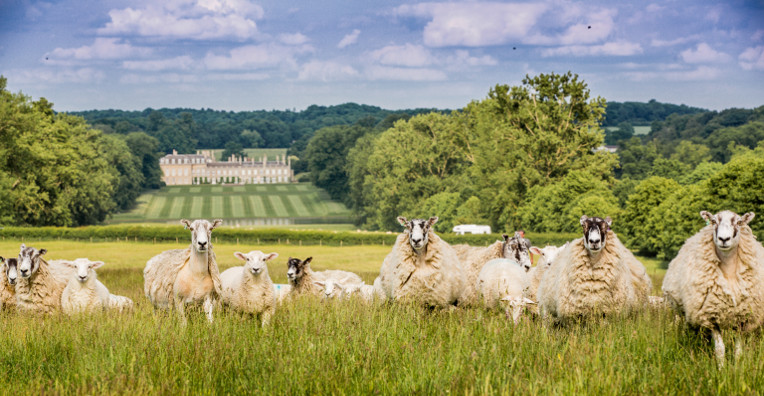 Greenbelt takes place in the beautiful, landscaped grounds of Boughton Estate, three miles from Kettering town centre. Kettering sits neatly on the main west-to-east road across central England, the A14.
It takes one hour to reach Kettering by train from London St. Pancras. There are also direct trains to and from Leicester, Nottingham, Sheffield and Leeds.
Car & bicycle
By bicycle:
If you are arriving by bicycle please approach the festival by the car route. There are places onsite to lock your bike by the box office.
Car share: We encourage anyone travelling by car to lift-share using GoCarShare. You can use it to either request a lift, or offer a space in your car.
By car:
Sat nav: Use the postcode NN14 3AG until you exit the A14. After that, please follow the Greenbelt AA signs.
From north, west and south west: Exit the A14 at junction 12. After that, please follow the Greenbelt AA signs.
From east and south east: Exit the A14 at junction 12. After that, please follow the Greenbelt AA signs.
Please display your car park pass in your windscreen before you arrive onsite.

 (And campervan field passes, where appropriate.) All cars need one parking pass per vehicle. If you're coming to the festival by car, you will need to have purchased an e-ticket car pass. Vehicles without passes will be pulled off to one side where they will have to purchase the necessary passes before proceeding. This will cause you delays in accessing the festival.

Please do not follow signs to Boughton House.

The house is open to the public over the weekend. Its entrances are completely separate to Greenbelt's, and you won't be able to access the festival via them.

Please do not arrive before 10am on Friday. 

There are no facilities to queue or wait before entering the site at that time. Under the terms of our contract with Boughton Estate, we can't let you turn off the road and onto the estate roads before that time.

If you're being dropped off at the festival, there's temporary car parking with a maximum wait of 30 minutes.

There are toilets positioned near to the Festival Reception and Box Office on arrival.
Entry to site
Boughton House Estate is private property. The area of the estate being used by Greenbelt will be accessible to festivalgoers from 10.00 am on Friday 26th August only.
The Festival Village (where the programming, venues, caterers and traders are located) is separate from the Campsite and will open by 16.00 on Friday 26th August.
The Programme will then begin at 17.00. At the end of the festival, the Festival Village will not be accessible to wristband holders on the morning of Tuesday 30th August.
The Campsite will close at 12noon on Tuesday 30th August.
Accessibility
We open the site slightly early for those with access needs to enjoy quiet entry to the site, but this needs to be booked with Access Team. If you need any support getting onto / off site then please contact our Access Team ahead of the festival. Golf buggy-style taxis are available on site for anyone with access issues. For any other access queries, please contact our Access Team.
Staying in the Campervan field?
Permits:
If you're bringing a caravan, motorhome, camper van or trailer tent to the festival, you'll need a campervan field permit. You can purchase these via our box office and the permit will be emailed to you as an e-ticket to print out.
There are two Campervan Field ticket options, depending on what you'll be bringing with you.
Campervan Field Standard: This pass is for a singular vehicle.
Campervan Field Plus: This pass will cover the vehicle and any additional space required by an awning or x1 pup tent
Please display this permit in the windscreen of your car (or camper van / motorhome) on arrival so that the stewards can direct you to a pitch in the designated caravan area of the campsite. Once you've positioned your caravan or trailer tent, please move your car (keeping the pass displayed in the windscreen) promptly to the official car park.
Staying Off-site?
On site buggies
We run buggies between the car parks and the festival village entrance. See the below table for the timings these run.
| | | | | |
| --- | --- | --- | --- | --- |
| Fri | Sat | Sun | Mon | Tue |
| 10:00 – 23:30* | 09:00 – 23:30* | 09:00 – 23:30* | 09:00 – 23:30* | 09:00 – 11:00 |
*Limited service will run from 23:00 – 01:00 each night.
Parking
If you're driving in and out of site each day, please head to the Day Parking area. This will give you easier access at the beginning and end of each day. A weekend parking pass will cover you for 2 or more days (regardless of which days these are).
Timings
The Box Office is open from 10:00 – 22:00 on Friday and 08:30 – 18:00 Sat through to Monday.
Entrance to site
If you're arriving to site in a taxi or being given a lift, please follow the signs to the 'Shuttle bus' area. This will take you a different route to general parking, but is the easiest way to be dropped off and you will end up right next to the box office.