One of the joys of putting together our hand-picked, handmade festival is seeing the programme come together as August approaches. We've been carefully assembling our biggest, boldest bill yet this year and wanted to share a handful of the latest witty, wise gems we've been jumping up and down about in these last few weeks.
Tell me why…we do like Mondays
Let's kick off with this host of brilliant women now confirmed for Monday…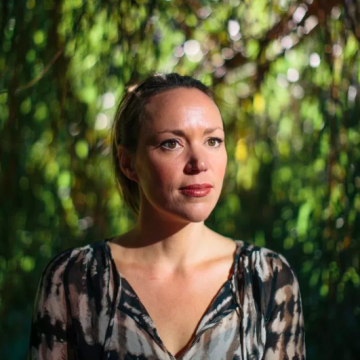 We're thrilled to be welcoming neuroscientist and author Dr Hannah Critchlow to talk about her book 'The Science of Fate', a fascinating look at how free will, fate and faith overlap and inter-relate.
In 2014 Samara Levy heard God call her to start collecting aid to send to Syria. Four years later she has just loaded her 101st container, has sent 11 ambulances to Syria, set up a charity and distributed aid to more than 350,000 people. We can't wait to hear her story.
By 25, award-winning social entrepreneur Rosie Ginday was already a pastry chef, had worked at a Michelin restaurant, taught English abroad and opened her own vegan restaurant. She now runs Miss Macaroon, a social enterprise that trains young people. And, obviously, makes delicious macaroons. What's not to love?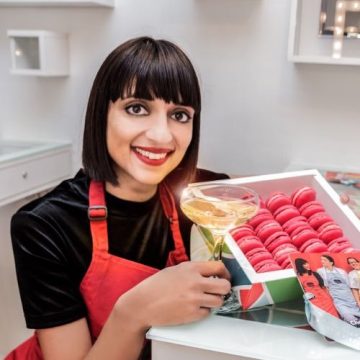 And this brilliant man is now coming too! Josh Coombes is a hair stylist and a community hero. In 2015 he started to reach out to the homeless in his city and offer them free hair cuts, using the hashtag #DoSomethingForNothing. He's coming to Greenbelt to talk about the importance of looking past stereotypes, seeing the real person and helping them tell their story (like Paul's below).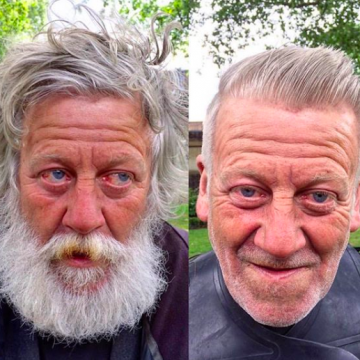 Collecting our wits
Two great religions. Two great comedians. Monday also sees the brilliant Prophet Sharing show from Muslim stand-up Imran Yusuf and his Orthodox Jewish friend Ashley Blaker, as they riff on the differences and similarities between their faiths. 
We're also taking a chance on little-known poet and self-confessed "minor Christian celebrity" Harry Baker on the last day of the festival, who recently turned 10,000 days old and has a brand new Edinburgh show about his birthday (and Pi) that he'd love to share with us. 
Testament of Youth 
We're so happy to welcome youth activist, campaigner and all-round badass Ellen Jones to Greenbelt to talk about LGBTQ identity and rights 50 years on from Stonewall.
Remember when this happened overnight in Brixton? Legally Black substituted black faces into iconic adverts and images we take for granted, to ask questions about hidden black identity. We loved it, tracked them down and now these teenage activists and advocates for social justice are coming to tell us how they did it.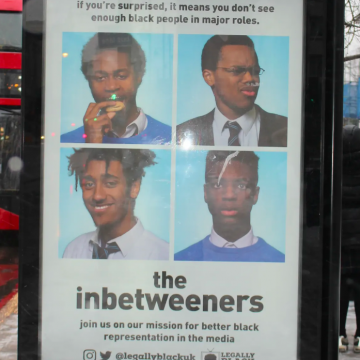 Hopefully devoted
We're really excited about our brand new Scriptural Reasoning session, run by the Cambridge Inter-faith Programme, Rose Castle Foundation and Coexist House. We'll be taking a closer look at the assumptions around passages in Jewish, Christian and Muslim sacred texts that might seem to incite the very violence and hatred we are working to counter and combat today.
We're no good at delayed gratification, so Friday will see the return of the mighty Rev Kate Bottley to The Table in Greenbelt (pictured above). Because who amongst us wouldn't want to be welcomed to Greenbelt by some great home cooking from a dog-collar-wearing semi-finalist of Celebrity Masterchef?