Pictured above: Jon Bilborough of Wilderthorn
---
With a mix of the familiar and comforting, alongside the new and (possibly) unnerving, today we're pleased to be able to say a bit more about our spirituality programming for Greenbelt this summer.
The usual proviso applies: Greenbelt isn't a worship and teaching conference, it's a festival of artistry, activism and belief. If you believe, as we do, that our whole lives are an 'act of worship' and that the way we see the world and behave in it is fundamentally a spiritual matter, then Greenbelt's your space.
Of course, we have dedicated venues and programming that celebrate and make room for acts of worship and spiritual reflection. And this year The Shelter, The Grove, and The Chapel are moving down to nestle in by The Star Pond. Providing what we hope will be more peace and quiet, this new location will be more accessible for more people (rather than trekking over to the other side of the lake). And we hope it will feel somehow 'right' down there, too – besides the not-so-still waters of Star Pond and its soothing waterfall.
The Star Pond
Joining The Shelter (our covered gathering space for worship and reflection), The Grove (our outdoor, nature connection gathering circle) and The Chapel (our open and inclusive space for prayer and quiet, hosted by Space to Breathe) will be a brand new prayer tipi – The 'St Columba Lodge', a traditional Lakota/Sioux ceremonial tipi, in which Brother Cassian (of the Community of St Aiden and Hilda) and Greg Valerio (of the Community of St Columba) will host a a regular rhythm of prayers and blessings from our Celtic Christian heritage. This will provide another, different opportunity to 'pray the day' in addition to the offices that our longterm Franciscan friends offer in the campsite itself.
Bristol-based artist and maker Anna Rathbone will also be there, with her immersive installation, All The Threads You Leave Behind – a one-on-one, bookable experience designed to make space for you to process the loss of loved ones you might have experienced, especially over these recent pandemic years when we have not gathered together.
As you walk down to the spirituality zone, you'll walk directly underneath Luke Jerram's massive GAIA installation – a huge, suspended and faithful representation of what our planetary home looks like from space. We think this will prove a really powerful part of festivalgoers' spiritual experience.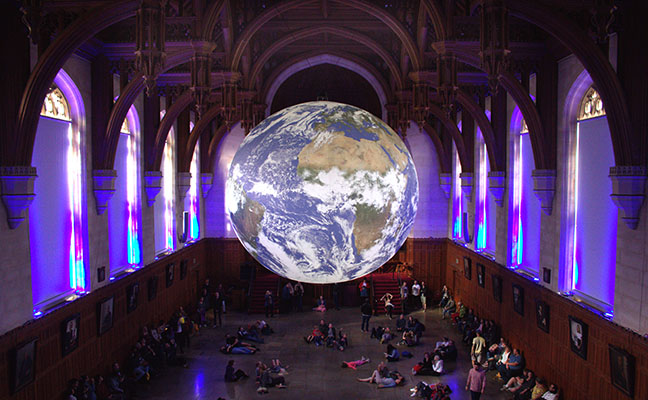 Pictured: Luke Jerram's GAIA
In different forms of 'residence' with us over the weekend will be:
The St Martin in the Fields Singers with their Great Sacred Music recitals up at the main house in The Colonnades on Saturday and Sunday early evening.
Wilderthorn with their improvised 'Immerse' electronic meditations on Saturday and Sunday evenings in The Hot House. Wilderthorn are sonic siblings Jon and Dan Bilborough and they bring something beautiful and fresh to Greenbelt.
And Beloved Sara Zaltash, the completely unpigeonholable, maverick, Muslim mystic with her Call to Prayer and Ministry of Us workshops.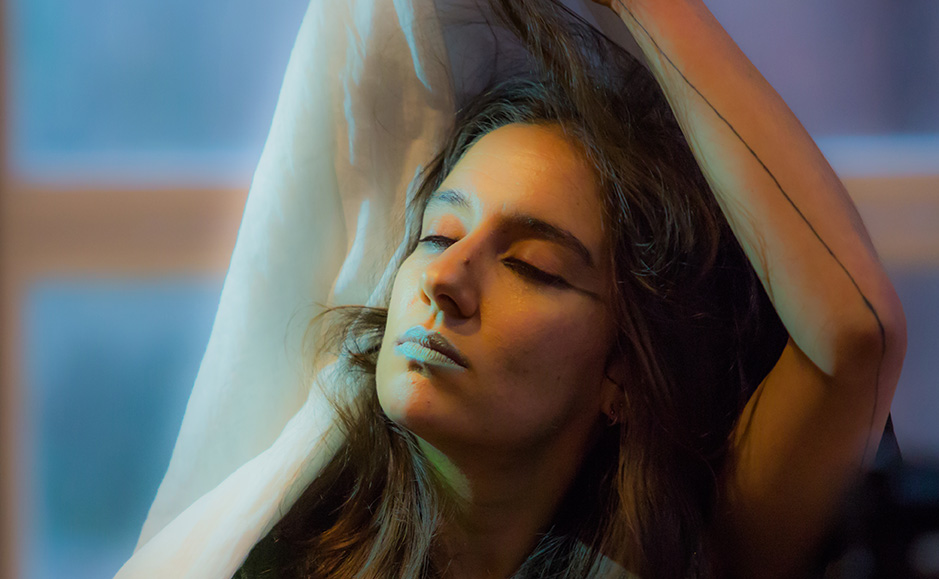 Pictured: Beloved Sara Zaltash
The Wild Goose Resource Group folk from the Iona Community will lead us in the ever-popular Big Sing, the Beer and Hymns crew will be back to lead the institution that is Beer and Hymns. Our Sunday Festival Communion gathering focuses our hearts and minds on climate breakdown, as we've blogged about here, with "And Now For The Weather". Expect all the spectacle, participation and transformation you've come to expect of our main festival gathering.
Not forgetting the wide-ranging array of worship services in The Shelter – from the Greenbelt Goth/Alt community, to the Out at Greenbelt Eucharist and a Taize service, and from The Quakers to the L'Arche Community and Catholic Mass with our friends from Student Cross – and many more besides.
Meanwhile, in The Grove, expect an incredible rolling programme of gathering and activities for all ages – ranging from Maranatha Yoga, to crafting, singing and drumming workshops, storytelling and forest church sessions, vigils, lament and laughter, and everything in between.
Plus, there will be conversation and provocation – formal and informal – about how the pandemic and climate catastrophe are shaping us, our views of God, and the form and future of our churches, and so on – with  incredible Christian thinkers, writers and speakers such as former Archbishop Rowan Williams, Rachel Mann, Nadia Bolz-Weber, Robert Beckford, Cole Arthur Riley, Brian McLaren, Hannah Malcolm, Siku, John Bell, Malcolm Guite, Andrew Jones – and many, many more besides.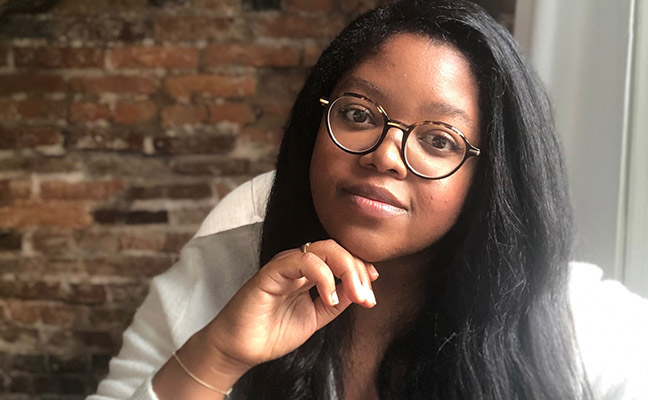 Pictured: Cole Arthur Riley
There is so, so much more we could say about the detailed programme in all these spaces and at the festival more widely, but our hope here is to just give you a feel for what to expect. Discovering the detail when you arrive is all part of the spiritual experience – the pilgrimage, if you like.
Oh, and yes, there will also be daily worship opportunities as part of our children's and youth programming, too.