Greenbelt's Creative Director, Paul Northup, blogs about the happenings that make Greenbelt happen.
---
Since the beginning of March we've been excitedly sharing our first lineup names with you. We're so proud to be able to present a full festival bill to you after two long years away from the field. We're sure that the balance of inspiration and provocation represented will make for a memorable return this summer.
But, as you know, there's so much more to Greenbelt Festival than the first set of lineup names. In fact, lots of the things Greenbelters love most are made by you: through joining in and making experiences together with others.
Think Beer n Hymns (pictured above), Greenbeltrun, the OK Chorale (pictured below), the Caravan of Love, the Old Plough Folk Club … And then there are those Greenbelt staple shows that always muster magic. Think Martyn Joseph's The Rising and the OUT at Greenbelt Disco.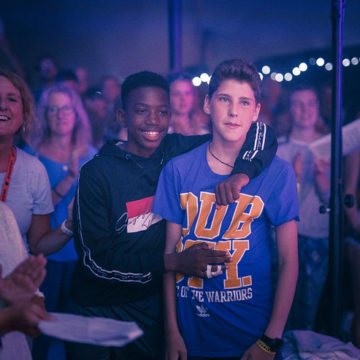 Plus there's Boughton House itself with its priceless art collection and the beautiful grounds (pictured below) in which the festival sits. After so long isolated, shielding, kept apart, what a perfect and restorative location in which to re-connect.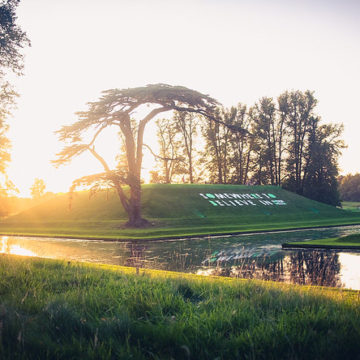 Not forgetting the wonderful range of eateries there will be onsite, including our very own Greenbelt cafes and bars – The Tank and the Jesus Arms – and, this year, the Hope & Anchor non-alcoholic bar, in collaboration with our friends at the Methodists.
As well, of course, as the oh-so-comforting and familiar Tiny Tea Tent in the festival village and Kindred Café in the campsite.
Children and families
There's more-than plenty to do for children and families, too, including our ever-popular all-age crafting venue, Make & Create and Ta Dah! (pictured below) – our all-age performance venue. Watch out for family-focussed shows in our main Playhouse theatre tent, too, as well as fun and games all weekend on the poshest lawn in England. Besides this, there's lots programmed for all ages and intergenerational groups to do together across the whole programme. Meanwhile for those with babies and toddlers, lean on our Parent Support spaces for all you need in the way of hot water, heating food up, nappy-changing and so on.

We'll share more detail on the programme for children and families very soon now.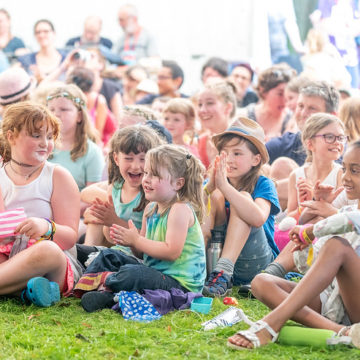 Worship and Spirituality 
Our worship and spirituality programming is shaping up nicely. This year you'll find it down by the Star Pond at the western end of the Festival Village, making it more accessible and – we hope – just a tad quieter. There will even be toilets within easy reach. 
It will feature The Shelter hosting the main sessions, the Chapel for prayer and reflection, the Grove for outdoor gatherings around all things spiritual and sustainable, and also All The Threads You Leave Behind, an immersive installation designed to help you process grief and loss after these pandemic years.
Expect the Quakers, the Franciscans (in the campsite), Shhh reflections from Space to Breathe, Taize, the Iona Community, 'My Theology' sessions – featuring Siku, Rachel Mann and Malcolm Guite, 'Young, Christian and Woke', hosted by Greenbelt trustee Molly Boot, the St Martin in the Fields Sacred Singers, the Goth and OUT at Greenbelt Eucharists. Plus much, much more. 
Watch this space for the full worship programme yet to be announced.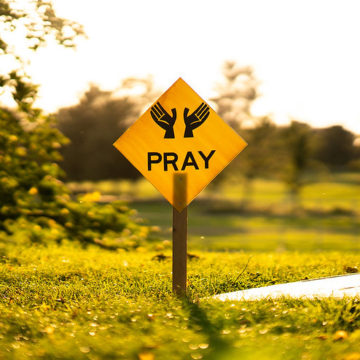 Partners
We're thrilled to be able to make our festival space in collaboration with our wonderful main partner Christian Aid and our associate partners. This year Christian Aid will be focussing on their creative workshopping response to climate emergency, 'Letters for Creation', as well as bridging the gap for us between COP26 in Glasgow last autumn and COP27 in Egypt this year. 
Amos Trust will be staging an exhibition of visual art from Gazan artists called 'On Location'. Citizens UK will be hosting sessions around their campaign of 'Everyday People Making Change'. We're excited that the Methodists are re-imagining their venue onsite to bring us 'The Hope & Anchor' – a dry bar with free-flowing conversation. The URC will be running a brand new family café and working with us to host our youth venues, too. The Pickwell Foundation are supporting us to deliver The Hot House (pictured below) once more – our climate emergency-focussed venue (watch this space for more detail on the packed programme here).