Let's face it, in a world of fixed opinions and firmly-held views, being able to change your mind is almost a superpower. Creating spaces for Greenbelters to encounter something (or someone) new and surprising is something we pride ourselves on as a festival. Sometimes it's just the silly, fun stuff you need to open up to and sometimes it's the really big stuff. If you're coming this year, here are six things – big and small, serious and silly – you might find yourself feeling differently about afterwards…
---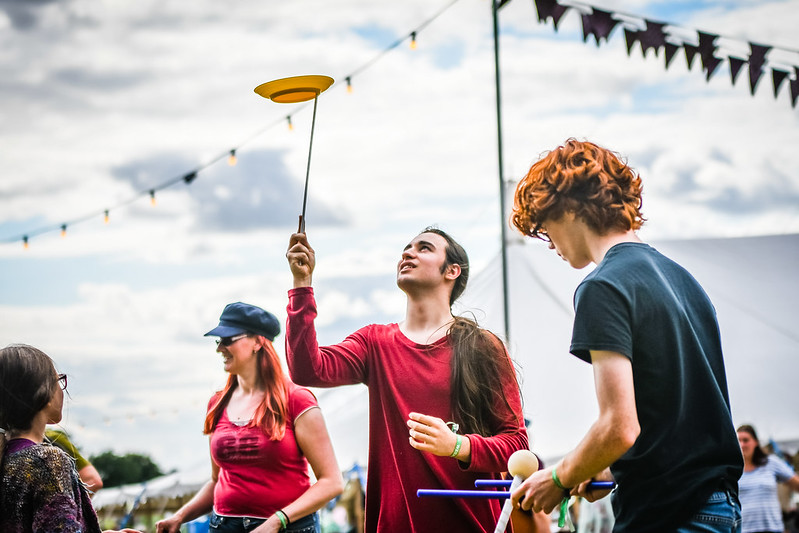 1. Why sometimes it's good to completely drop the ball
If we were betting folk, we'd lay good money on an eventual move to prescribe juggling on the NHS. It's good for the soul (and free, which helps). There are plenty of opportunities to have a go and learn at Greenbelt. Start with one ball, add a second, and pretty soon you'll be dropping all three. But, eventually, you'll be catching more than you drop. Most importantly, you'll be in the zone. Trying something new. Learning to play again.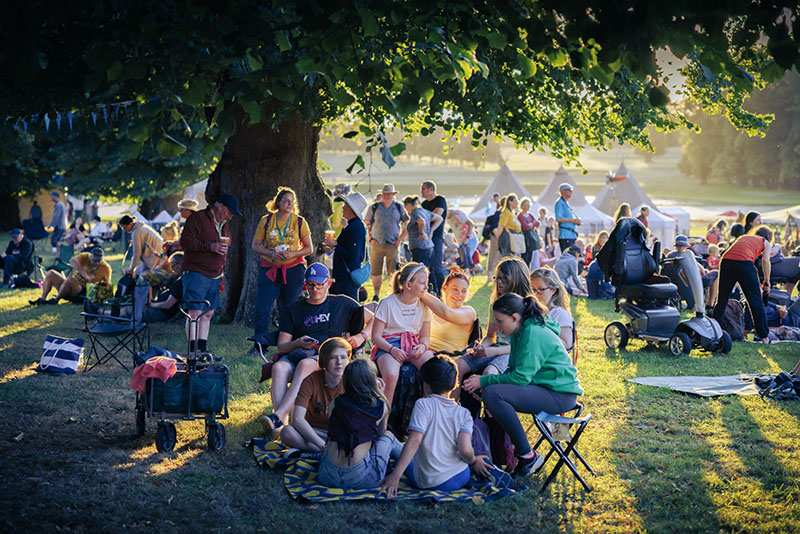 2. How there can be strength in numbers
What difference can any of us make in the face of existential crises like climate change, right? We get that. Yet somehow, in a field full of other people who want a better world, the struggle somehow feels that little bit more possible, that little bit more plausible. So ditch your (entirely understandable) scepticism and open yourself to the spark of change that is still possible. As Margaret Mead famously said: "Never doubt that a small group of thoughtful committed individuals can change the world. In fact, it's the only thing that ever has."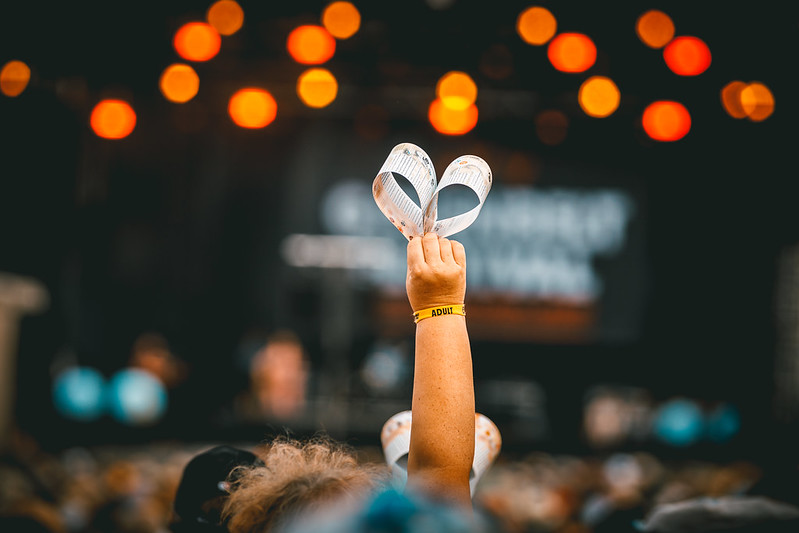 3. Why a Sunday morning in a field outside Kettering, surrounded by strangers, could change your life
Lots of us are naturally coy and private when it comes to all things mysterious and spiritual. Wary, even, of the sort of hysteria you sometimes see at mass gatherings with a religious dimension. Yet at Greenbelt, even the most solitary of souls find that belonging together with others is where true welcome, meaning, joy and hope is to be found. We do this all weekend of course, but the purest expression of this is at our festival communion on Sunday morning. We'll never know for sure, but anecdotally thousands of people's lives have been transformed at Greenbelt festival communions over the last 49 years. Maybe yours will be this time?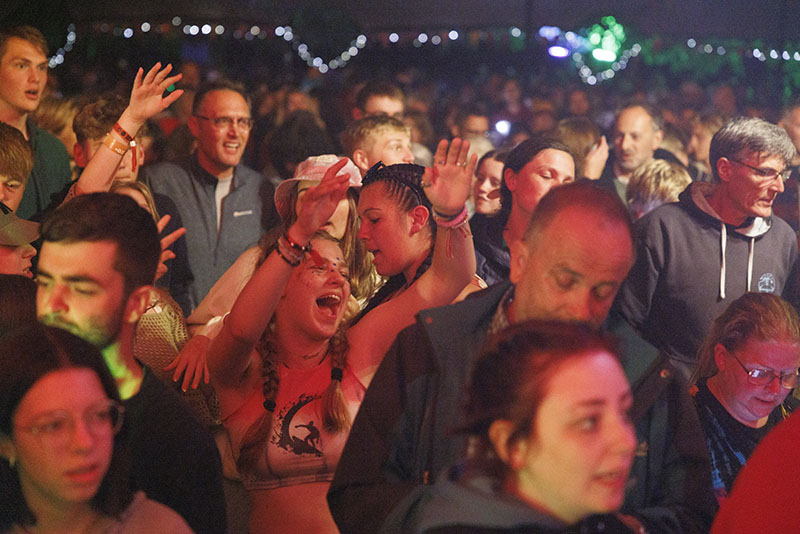 4. How, regardless of your feelings about dairy, you could really learn to love cheese
If we could bottle the joy of the OK Chorale, the late-night sing-a-long-a-celebration we close the festival with, we could possibly power Boughton for the rest of the year. If you've never embraced your love of an all-conquering banger, with just the slightest hint of gorgonzola, this could be a brie-lliant moment to change all that. Let your inhibitions melt away, as surrounded by hundreds of your fellow festivalgoers, together you find the joy and release that only comes when belting out Jolene en masse.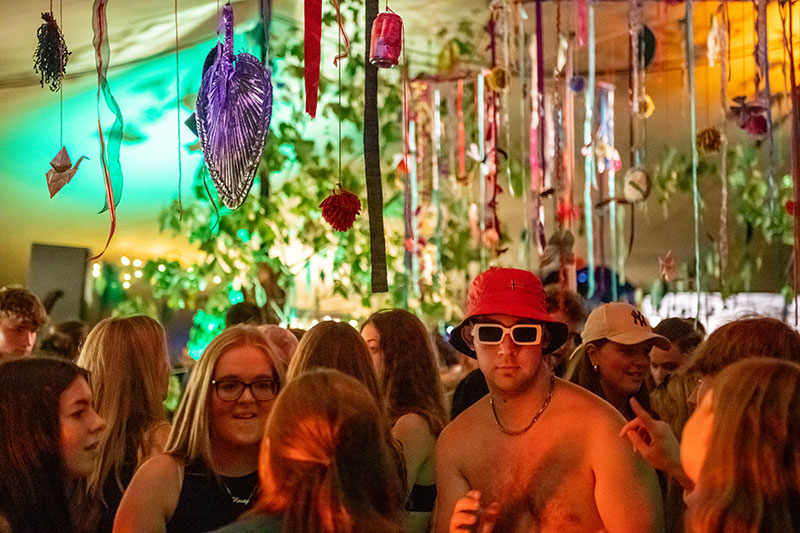 5. Why the best disco is, in fact, a Glitter Ball
As Samuel Pepys once said, when a man is tired of dancing, he is tired of life. If you thought your clubbing days were over (or perhaps they never arrived), allow us to change your mind by inviting you to the Glitter Ball. Hosted by our homegrown OUT@Greenbelt DJs at the hottest club in town (The Hot House), let them free your mind so the rest can follow. Last year was a night to remember…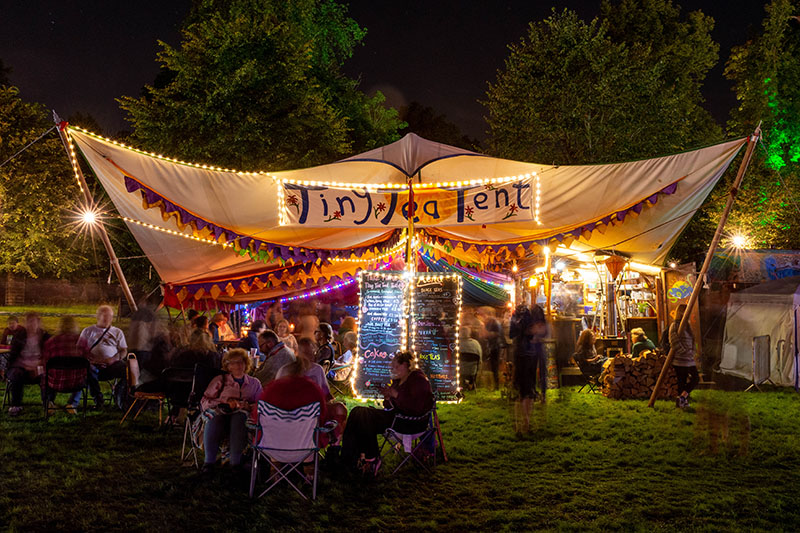 6. And why tea tastes best in a returnable, refundable mug from the Tiny Tea Tent
It's that most British of institutions (let's not get too bogged down with its murky and exploitative colonial origins for now) – so how come a brew in the Tiny Tea Tent (TTT)* tastes so much more than British? Like heaven in a mug, in fact? Perhaps it's the company – Greenbelters are a lovely lot, after all. Perhaps it's the TTT's ambience – run on solar power, with its wood-fired hobs and amazing choice of teas and other hot beverages? Whatever it is, tea in the Tiny Tea Tent always feels like home. *Talking of institutions, we are thrilled to be welcoming back the festival institution par excellence.