Accessible Camping
Camping for disabled people and their friends and family
At Greenbelt we work hard to ensure that disabled people, their friends and families are welcomed and included. One of the ways we do this is by designating an area closest to the Festival Village for camping.
At Boughton House we have two separate areas of disabled camping; one for tents, and one for caravans, motorhomes and trailer tents.
Tents
Our tented campsite follows the following ratios:
Up to 12 people including 1 disabled person.

Up to 18 people including 2 disabled people.

Up to 24 people including 3 disabled people.
This site is a prebooked camping site (see below to book).
There is no access by vehicle to the campsites. There will be trolleys and taxi buggies, as well as volunteers, available to help you get your stuff to the campsite. We advise that you bring what you need but pack it for easy transportation. Trailers will also need to be left in the car park and unloaded.
The campsite will have accessible toilets and overnight charging facilities.
Caravans, Motorhomes and Trailer Tents
For those who are planning to bring their campervans, motorhomes, trailer tents or caravans we will have a designated area within the caravan site to enable you to be as close to the Festival Village as possible.
To camp in the caravan site you must book your space through the main festival box office before registering for your space in the disable caravan area.
The arrangements for the caravan site are available on the link above, these apply to disabled and non-disabled festival goers alike.
Can I have a power supply next to my tent on the campsite?
Only car battery power supply is permitted (and the battery needs to be removed from the car first!).
Camping is a bit difficult – do you know of any suitable local accommodation?
There are a number of websites that can help you find suitably accessible accommodation. Others like Where 2 Stay have special areas or search facilities that can help you find possible B&Bs and hotels.
Alternatively, one of the best sources of reasonably priced accessible rooms can be the 'motel' style chains. We also have rooms available to book at Moulton College campus, 30 minutes' drive away.

Can I bring a generator to the campsite?
For numerous safety reasons petrol generators are not permitted onsite. You should only bring a generator if it is essential for medical/other special needs, and pre-arranged with the Fire Safety Team at firesafety@greenbelt.org.uk prior to the festival.
When you arrive you should contact the Access Team on site, so that they can ensure that you are appropriately sited, and the fire safety team know the location of the generator.
Prebook your camping space
This site is a prebooked camping site.
Pre-booking does not guarantee you a space in disabled camping. But it helps us plan how much space we need. We have based the size of the disabled camping area on previous years' festivals. We advise early arrival to ensure that you find the best space for you and your group.
Links
Carer Tickets
If you require an assistant to enable you to attend the festival, then Greenbelt is happy to provide you with an extra ticket for them, free of charge. These can be booked via our box office when you purchase your tickets.
Links
Mobility Hire 4 You
We are delighted to announce that this year Mobility Hire 4 You will be providing mobility scooters, manual wheelchairs and power chairs for hire at the festival.
To hire a mobility scooter or wheelchair, please use their online booking system. Alternatively, you can call us to speak to a member of their Events Team (Mary, Trudy or Ashleigh).  
Phone lines are open 8.45am – 5pm Monday to Friday.  Tel: 01353 653 752.
Links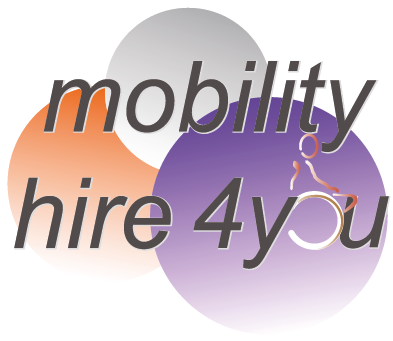 Visually impaired info
If you are visually impaired please register your details with us to be included on our list of those requiring Daily Diary information about this year's Festival in advance. The registration document is available on the main access pages from the May bank holiday.
Greenbelt's Daily Diary can be difficult for some to read and isn't in a format that can be easily downloaded to a device. We can send daily diaries in plain print to you shortly before the festival with which you can change the font and the size of the information and print it to bring to the festival, or download it to your own device to enable easy access. We can, for a cost of £5, print this onsite for you onto white paper, however it is a big document and many find it easier to print it ahead of time and organise it to suit their needs.
The iPhone app is designed to work well with Apple's VoiceOver technology. With the exception of the site map, the entire app can be navigated without visual reference to the screen. It should be usable by anyone comfortable using their iPhone with VoiceOver.
Deaf and hard-of-hearing info
You can expect:
High quality interpreting

Deaf Artists and Speakers

Fellowship and fun with the signing community
High Quality Interpreters
In partnership with Signs of God we provide a team of around ten top quality interpreters. Our team is led supervised by by a Member of the Register of Sign Language Interpreters (MRSLI) and all interpreters are Stage 3 and equivalent or above. You can be confident we will do our best to meet your communication support needs. We aim to have enough interpreters to give you choice to attend the events of your choice. Though many of our interpreters are full time professionals they give their time free of charge to give the deaf community full access to the Greenbelt programme.
Deaf Speakers/Contributors
At Greenbelt we don't believe that access is only about letting deaf people access hearing people's contribution to the festival. We also encourage deaf artists and speakers to contribute to the programme. You can also expect some workshops and worship events in sign language.
Previous speakers and contributors have included Clark Denmark on the importance of BSL recognition, Penny Beschizza on storytelling, Esther Maycock leading signed and cross-cultural worship, and Ian Stillman telling of his experiences in India.
Medication on-site
Having consulted with the festival's insurers and St John Ambulance, it has been agreed that it is simply not possible to safely and securely store medication at Greenbelt. This is not unusual for festivals of a similar size. We recommend that Greenbelters whom this affects speak to their GPs or pharmacists for advice or research alternative methods of keeping their medications cold and secure during the weekend.