Hi, we're Greenbelt – a festival of
artistry, activism and belief.
Artistry
Because we love art in all its forms. Painted or spoken. Laughter-provoking or tear-inducing. We want to promote the most honest, heartfelt, genre-bending, boundary-breaking art that exists all over the world.
Over the years, we've marvelled at the moves of Ockham's Razor and Candoco Dance Company, laughed with Milton Jones and Josie Long, and luxuriated in the words of Hollie McNish and Ben Okri.
We've also danced to the beat of Amadou & Mariam, Michael Franti, Jose Gonzales, Sinéad O'Connor, Röyksopp, Ed Sheeran, Mavis Staples, and The Unthanks. (And a little band called U2.)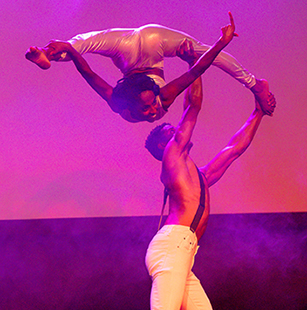 Activism
Because we want to provoke people to do things. To change the world. Or at least change their thinking, even if it's just a little. We encourage people to fight for a future, and a world, that they believe in.
Along the way, we've welcomed the likes of Bidisha, Billy Bragg, Sarah Corbett (Craftivist Collective), Maya Evans, Jack Monroe, Dame Anita Roddick and Peter Tatchell to help awaken our inner activist, and light a fire under our…well, you know.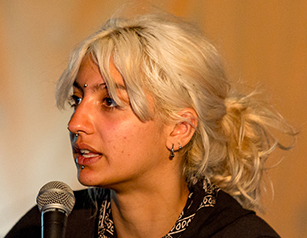 Belief
Because it's part of who we are, as humans. Our roots are in the Christian tradition. But each year, we welcome people who think differently to us. Some are Christian. But some are Muslim, or atheist, or sort-of-Christian.
We've hosted Oprah-endorsed Rob Bell, Archbishops Justin Welby and Rowan Williams, potty-mouthed former-comedian-turned-Lutheran-minister Nadia Bolz-Weber, atheist Alom Shaha, Professor of Islamic Studies Mona Siddiqui, TIME 100 honoree Barbara Brown Taylor, and Rabbi Jonathan Wittenberg. (Oh, and Charles Handy. Who believes in productivity.)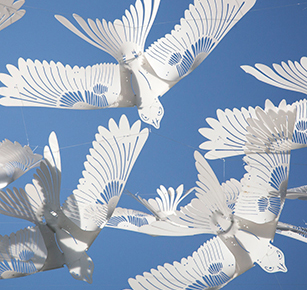 Be there
This year's Greenbelt is 24-27 August 2018. We'd love to welcome you into our magical space.